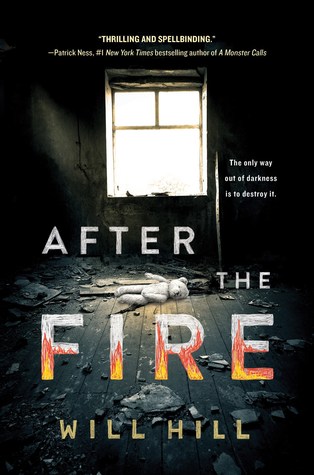 Date Published: October 2, 2018
Published By: Sourcebooks Fire
Pages: 464
Edition Read: ebook, arc
Dates Read: 10/25/18-10/29/18
Rating: 
Goodreads Synopsis: The things I've seen are burned into me, like scars that refuse to fade.
Before, she lived inside the fence. Before, she was never allowed to leave the property, never allowed to talk to Outsiders, never allowed to speak her mind. Because Father John controlled everything—and Father John liked rules. Disobeying Father John came with terrible consequences.
But there are lies behind Father John's words. Outside, there are different truths.
Then came the fire.
My Thoughts: I received an arc of this through NetGalley in exchange for an honest review.
This book sucked me in right away. I was so interested in learning about the events that lead up to this big fire and why the fire happened. The religious cult aspect of the story seemed very well done and researched. There was a quote in here about grief that really stuck with me and is probably one of the best descriptions of grief I have come across. There was one aspect of the story that I picked up on right away that was revealed later in the book. There was also something that was revealed that I didn't see coming. I thought that the main characters reactions and responses to the things happening to her after the fire was very realistic and what I would expect from someone who had been through the situation she was in her whole life. I will definitely be reading more from this author in the future.