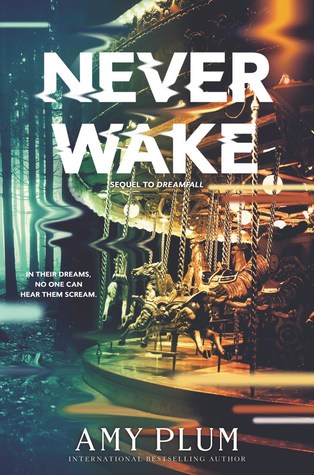 Date Published: August 7, 2018
Published By: HarperTeen
Pages: 304
Edition Read: hardcover
Dates Read: 9/9/18-9/15/18
Rating: 
Synopsis: For most people, nightmares always come to an end. But for Cata, Ant, and the others, there may be no escape from theirs.  
Check out my review for book one here!
My Thoughts: I thought that this was a great conclusion to this duology. It was a perfect mixture of horror and sci-fi. I loved the characters and the way things ended up playing out for everyone. Some things happened towards the end that made the nightmare aspect o the story take a new turn. I was please with the ending overall. Highly recommend this duology if you are looking for a horror book with a sci-fi twist.