This weeks book is: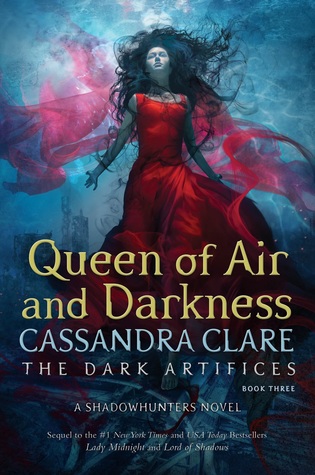 Publication Date: December 4, 2018
Publishing Company: Margaret K. McElderry Books
Synopsis: Dark secrets and forbidden love threaten the very survival of the Shadowhunters in Cassandra Clare's Queen of Air and Darkness, the final novel in the #1 New York Times and USA TODAY bestselling The Dark Artifices trilogy.
Why I'm Anticipating This: I am a MASSIVE Cassandra Clare fan. I have read all of the books in the Shadowhunters universe and I will continue to read all of the future books that she puts out. Lord of Shadows, book two in this trilogy, was one of my favorite books of last year. It left off on the biggest cliffhanger possible and I need to know what happens to these characters. This is at the top of my list for anticipated releases this year.