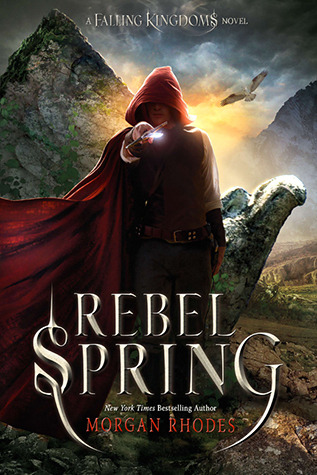 Date Published: November 27, 2013
Published By: Razorbill
Pages: 401
Edition Read: ebook
Dates Read: 12/18/17-12/25/17
Rating: 
Synopsis: The road to power… is paved with blood and magic.
This is the second book in the Falling Kingdoms series. If you are interested in learning what the series is about here is the link to the  synopsis of the first book!
My Thoughts: This book was just as amazing as the first book in the series. I love these characters so much and I am so invested in their stories. I really love that we got even more perspectives in this than we did in the first. It gave even more backstory and overall good to the story. Magnus is still my favorite character. I can't wait to get to the next book and see where things go next. I know I'm not saying much about the plot but I can't say really anything about the plot without spoiling things from the first book. I did review the first book so you can check that out if your interested in my thoughts on that one as well!