This weeks topic is our top five books we read in 2017. I had such a hard time only picking five books because I read a lot of good books this year. I was able to pick my 5 and I'll let you know why I went with those books! What are your top books from thi year?
---
This book was beautiful. It was heartbreaking and I can't believe I put off reading it for so long. I related so much to Connor. I lost my father to cancer when I was young and I think that's why this book effected me so much. It deals with grief so well and would be helpful to children going through a similar situation. I was sobbing by the end of this book and it will forever be a favorite of mine.
I think that this is a book that everyone should read. It's about a transgender child. It was incredible and heart warming. I loved it so much.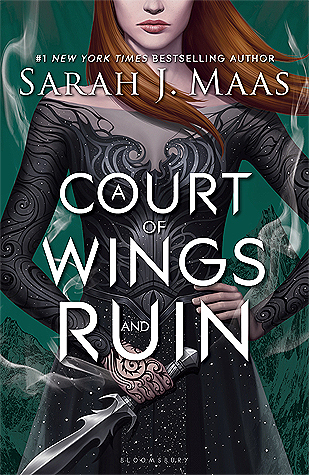 Sarah J Maas is one of my favorite authors so it's no surprise that one of her books wound up on this list. The characters in this are some of my all time favorites. I love the story so much.
This book was stunning. The writing was amazing and the story was so interesting. It's super short but the author was able to create all these amazing worlds within it. I will be rereading this for years to come.
I can't pinpoint exactly what it was about this book that stuck with me so much, but I loved this book. I fell in love with the characters and the story. This is the final book in the duology but I highly recommend checking out the first book. It's just so well done and a beautiful story.