This weeks book is: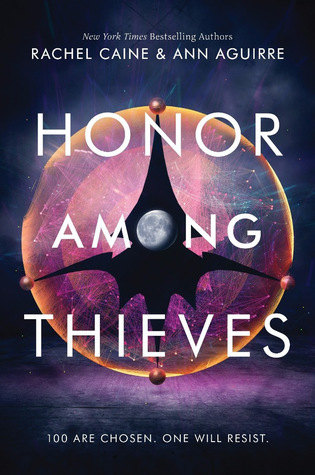 Publishes On: February 13, 2018
Published By: Katherine Tegen Books
Goodreads Synopsis: Petty criminal Zara Cole has a painful past that's made her stronger than most, which is why she chose life in New Detroit instead moving with her family to Mars. In her eyes, living inside a dome isn't much better than a prison cell.
Still, when Zara commits a crime that has her running scared, jail might be exactly where she's headed. Instead Zara is recruited into the Honors, an elite team of humans selected by the Leviathan—a race of sentient alien ships—to explore the outer reaches of the universe as their passengers.
Zara seizes the chance to flee Earth's dangers, but when she meets Nadim, the alien ship she's assigned, Zara starts to feel at home for the first time. But nothing could have prepared her for the dark, ominous truths that lurk behind the alluring glitter of starlight.
Why I'm Anticipating This: Rachel Caine is one of my favorite authors so her books are instantly on my anticipated lists when she releases a new book. Aside from that this book sounds so interesting. It takes place in space and I have really been loving space books lately. I can't wait to see if I love this book as much as I do her Morganville Vampires series.