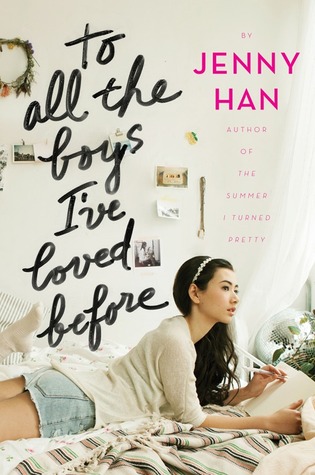 Date Published: April 15, 2014
Published By: Penerbit Spring
Pages: 320
Edition Read: ebook
Dates Read: 7/12/17-7/13/17
Rating:
Goodreads Synopsis: What if all the crushes you ever had found out how you felt about them… all at once?
Sixteen-year-old Lara Jean Song keeps her love letters in a hatbox her mother gave her. They aren't love letters that anyone else wrote for her; these are ones she's written. One for every boy she's ever loved—five in all. When she writes, she pours out her heart and soul and says all the things she would never say in real life, because her letters are for her eyes only. Until the day her secret letters are mailed, and suddenly, Lara Jean's love life goes from imaginary to out of control. 
My Thoughts: I put off reading this book for SO LONG because people love it and rave about it so much and I was worried I wouldn't like it. I should not have waited so long because this book was great! The fact that family is the most important thing to Lara Jean and is such a major role in the story is so refreshing and nice to see. I haven't read a book, ever I think, that has such a focus on family. That was my favorite aspect of the story. I liked Lara Jean as a character over all. I do feel like she whined a little too much and seemed a bit childish at times though. The romance in this was adorable in my opinion. I loved Peter, however I wasn't the biggest fan of Josh. I felt like the love triangle aspect of it was a little silly and didn't really make a ton of sense. Also, the letters didn't play as big of a part in the overall story as I was expecting them to. I am really looking forward to reading the next book though because of the ending…..I need to find out what happens next and where things end up. I think my favorite character was Kitty, Lara Jeans little sister, she was amazing! Highly recommend checking this out if you haven't yet.