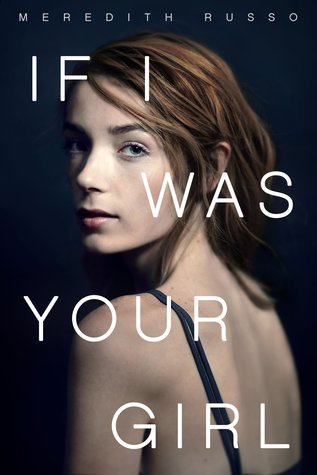 Date Published: May 3, 2016
Published By: Flatiron Books
Pages: 280
Edition Read: ebook
Dates Read: 7/2/17-7/6/17
Rating:
Goodreads Synopsis: Amanda Hardy is the new girl in school in Lambertville, Tennessee. Like any other girl, all she wants is to make friends and fit in. But Amanda is keeping a secret. There's a reason why she transferred schools for her senior year, and why she's determined not to get too close to anyone.
And then she meets Grant Everett. Grant is unlike anyone she's ever met—open, honest, kind—and Amanda can't help but start to let him into her life. As they spend more time together, she finds herself yearning to share with Grant everything about herself…including her past. But she's terrified that once she tells Grant the truth, he won't be able to see past it.
Because the secret that Amanda's been keeping? It's that she used to be Andrew.
My Thoughts: TRIGGER WARNING: SUICIDE, SUICIDAL THOUGHTS, DEPRESSION, SEVERE BULLYING. 
This is an own voices novel about a transgender teenager and it was fantastic. I enjoyed all the characters and our main character Amanda was so real and relateable as a teenager entering her first relationship. Speaking of the relationship, it was so cute! I loved Grant and what he brought to the story. The things that happened in this were things that would be totally possible in the real world. I think this is a very important book for young people who are transitioning and maybe feel like they are alone in the world and that nobody could possibly be going through the same thing they are. I feel like this book should be read by everyone because it gave a great insight into what its like to be a transgender teen and as someone who isn't in the LGBT+ community myself I gained a lot from this book and highly highly recommend it.