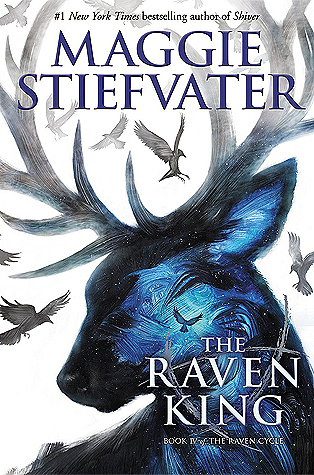 Date Published: April 26, 2016
Published By: Scholastic Press
Pages: 439
Edition Read: ebook
Dates Read: 5/12/17-5/29/17
Rating: 
Goodreads Synopsis: The fourth and final installment in the spellbinding series from the irrepressible, #1 New York Times bestselling author Maggie Stiefvater.
All her life, Blue has been warned that she will cause her true love's death. She doesn't believe in true love and never thought this would be a problem, but as her life becomes caught up in the strange and sinister world of the Raven Boys, she's not so sure anymore.
My Thoughts: I thought that this was a great conclusion to the series. I don't think I was as wowed by this as everyone else was. I feel that way about the whole series. It took me a while to get into it. I will admit I am completely in love with the couples in this series!!! If you have read this you will understand my love for chapter 33….. no words are needed! The was quite a lot of action in the last 20-25% of the story and I enjoyed that section the most. The writing in this book is gorgeous. I will say though that The Dream Thieves was my favorite book from the series! Also, this cover of this book is stunning!!! Let me know what you think about this book/series if you have read it!