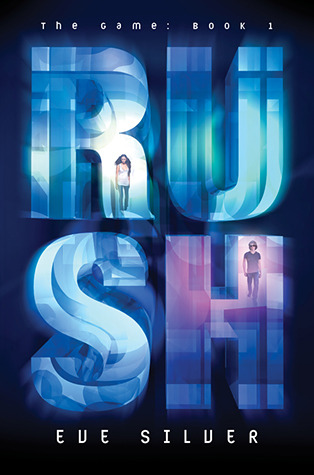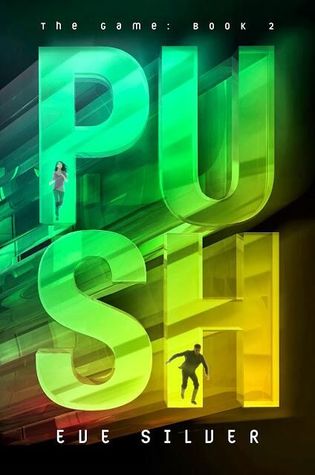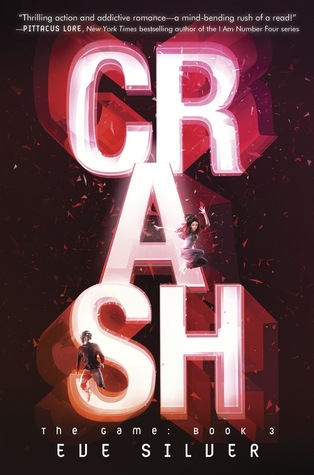 Published: 6/11/2013                  Published: 6/10/2014            Published: 6/9/2015
Read: 5/23-5/24/16                        Read: 5/24-5/26                     Read: 5/26-5/31
Rating: 
                    Rating:
            Rating:
Goodreads Synopsis for Rush: So what's the game now? This, or the life I used to know?
Miki Jones's carefully controlled life spins into chaos after she's run down in the street, left broken and bloody. She wakes up fully healed in a place called the lobby – pulled from her life, through time and space into some kind of game in which she and a team of other teens are sent on missions to eliminate the Drau, terrifying and beautiful alien creatures.
There are no practice runs, no training, and no way out. Every moment of the game is kill or be killed, and Miki has only the questionable guidance of Jackson Tate, the team's alluring and secretive leader. He evades her questions, holds himself aloof from the others, and claims it's every player for himself. But when he puts himself at risk to watch Miki's back, he leaves her both frustrated and fascinated. Jackson says the game isn't really a game, that what Miki and her new teammates do now determines their survival. And the survival of every other person on the planet. She laughs. He doesn't. And then the game takes a deadly and terrifying turn.
My Thoughts:
Rush – I bought this book on a whim one day on my e-reader and wasn't entirely sure how I would feel about it, but I ended up really liking it! The story line was more interesting than I thought it was going to be. I really like our main character, Miki. I'm also a huge fan of Jackson. I ended up flying through this book and found myself not wanting to put it down once I had picked it up. The thing that I think I liked the most was that Miki didn't just accept things when she got pulled into the game. She kept asking questions and wanting to learn everything that she could about it. This ended on a bit of a cliffhanger so that sucked, but I jumped right into book two after I finished this!
Push – I could not put this book down. So much happened in it and we finally got some answers. However, there are still just as many questions now as there were to begin with. This time around Miki's inner dialogue did bother me a bit and I noticed a few similarities to Twilight, but overall I still really enjoyed this.
Crash – This was such a great conclusion to the trilogy. My love for these characters grew even more while reading this. I love that they didn't take the easy way out on any of the decisions that needed to be made. One thing happened that just crushed my heart though (if you've read this, then you know exactly what I am talking about). Overall things ended the best way that they could and I wouldn't change the ending for anything. Highly recommend this trilogy.