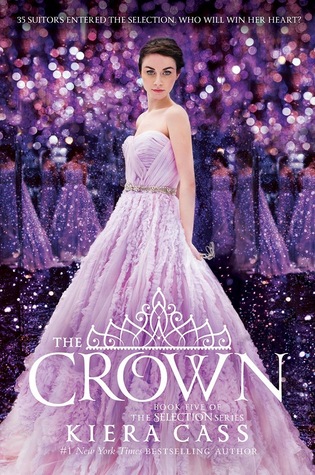 Date Published: May 3, 2016
Published By: HarperTeen
Pages: 279
Dates Read: 5/6/16-5/10/16
Edition Read: e-book
Rating: 
Goodreads Synopsis: When Eadlyn became the first princess of Illéa to hold her own Selection, she didn't think she would fall in love with any of her thirty-five suitors. She spent the first few weeks of the competition counting down the days until she could send them all home. But as events at the palace force Eadlyn even further into the spotlight, she realizes that she might not be content remaining alone.
Eadlyn still isn't sure she'll find the fairytale ending her parents did twenty years ago. But sometimes the heart has a way of surprising you…and soon Eadlyn must make a choice that feels more impossible—and more important—than she ever imagined.
My Thoughts: This is the final Selection series book and it was on my anticipated releases list for this year. In this we get the conclusion to Eadlyn's story which was started in The Heir. I liked this so much more than The Heir. I didn't find Eadlyn annoying at all this time around. I actually found myself rooting for her. Out of all the guys from her Selection Kile and Hale were my favorites. However, I was rooting for Erik as well even though he wasn't an actual member of the Selected. Marid……UGH! I despised him the entire time he was in the picture. I feel like Eadlyn made good decisions and had some serious character growth in this book compared to The Heir. Again, it was nice to get America, Maxon and Aspen in this as well. Overall, I was very happy with the way things ended up going in the end and she ended up with the person I was rooting for the whole time which made me like it even more!