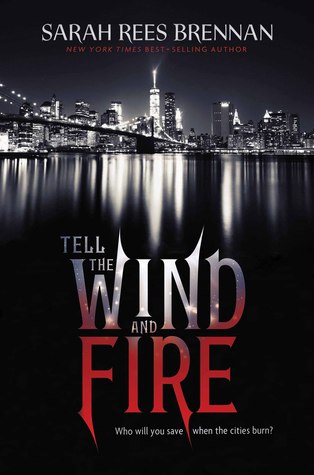 Date Published: April 5, 2016
Published By: Clarion Books
Pages: 368
Dates Read: 4/18/16-5/6/16
Edition Read: e-arc
Rating: DNF
Goodreads Synopsis: In a city divided between opulent luxury in the Light and fierce privations in the Dark, a determined young woman survives by guarding her secrets.
Lucie Manette was born in the Dark half of the city, but careful manipulations won her a home in the Light, celebrity status, and a rich, loving boyfriend. Now she just wants to keep her head down, but her boyfriend has a dark secret of his own—one involving an apparent stranger who is destitute and despised.
Lucie alone knows of the deadly connection the young men share, and even as the knowledge leads her to make a grave mistake, she can trust no one with the truth.
Blood and secrets alike spill out when revolution erupts. With both halves of the city burning, and mercy nowhere to be found, can Lucie save either boy—or herself?
Celebrated author Sarah Rees Brennan tells a magical tale of romance and revolution, love and loss.
My Thoughts: I received this from Netgalley in exchange for an honest review.
I stopped reading around 35% in to this book. I couldn't manage to trudge along an further and try to finish it. I found the main character annoying and she had way too much internal dialog was just all over the place. The was zero world building other than repeating over and over again that there's a Dark City and a Light City. You know there's some type of magic system only you don't learn where it came from or how it really works because apparently it just showed up one day…..
I probably could have looked past my annoyance at the main character if the world building would have been great and I wasn't confused out of my mind 100% of the time while reading this. Sadly, this book was just bad.