This weeks book is:
The Crown by Kiera Cass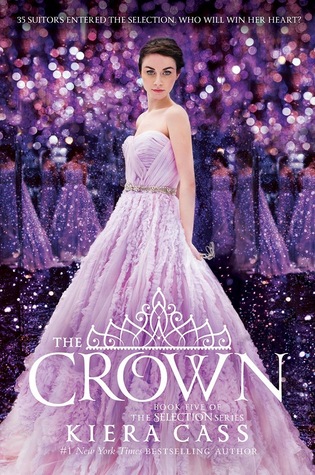 Published By: HarperTeen
Expected Publication Date: May 3, 2016
Goodreads Synopsis: Twenty years have passed since the events of The One, and America and Maxon's daughter is the first princess to hold a Selection of her own. Princess Eadlyn didn't think she would find a real partner among the Selection's thirty-five suitors, let alone true love. But sometimes the heart has a way of surprising you… and now Eadlyn must make a choice that feels more difficult—and more important—than she ever expected.
The Selection series has sold more than 3 million copies and captured the hearts of fans around the world. This swoon-worthy final installment is the happily ever after they've all been waiting for.
Why I'm Looking Forward to This: I am huge fan of the Selection series and while I didn't love The Heir I am still really looking forward to seeing how things finish up in this. I wasn't the biggest fan of Eadlyn so I am hoping to like her more in this one. Either way I am very excited to read this. Also, the cover is really pretty.