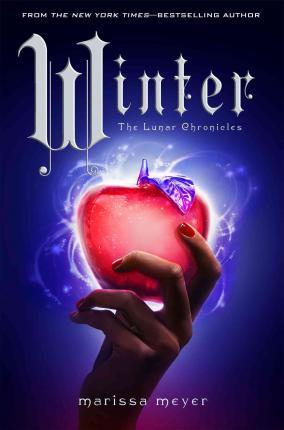 Date Published: November 10, 2015
Dates Read: 11/10/15-11/22/15
Rating: 5 (well deserved) stars!
Synopsis:  The final book in the Lunar Chronicles.
My Thoughts: I finished this book last night but needed some time to set my thoughts straight on it before posting my review. This book was phenomenal. It was such a good conclusion to the series, as sad as I am to see it end. I really liked Winters character and the new characters who got introduced in this book were good as well. As always I loved the main cast of characters. The world on Luna was so interesting to read about. This book just fueled my dislike for Levana even more. She is such a horrid character. I loved the way the relationships solidified and changed throughout the story. There were times when I was reading where I was screaming in my head for things not to happen and times I almost cried. This is my favorite book of the year and I don't foresee anything I read before the end of the year beating this one out. If you have not yet picked up this series you really need to. I promise you that it is worth it. One of my favorite series hands down.