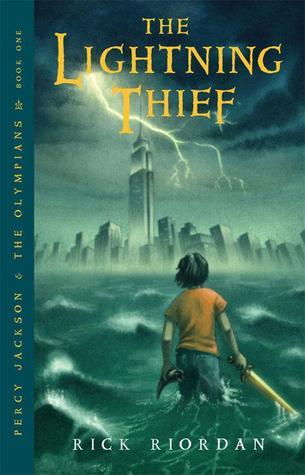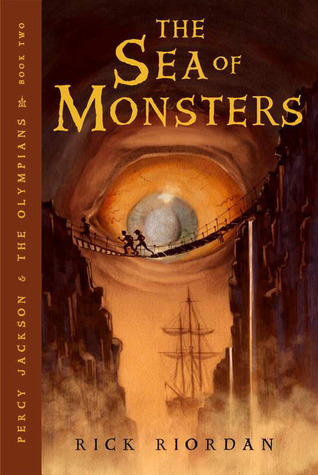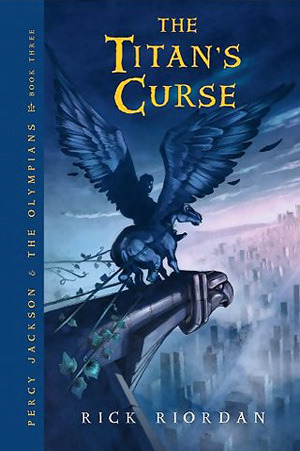 First of all I am super sorry that this is late! I had it scheduled to post and it didn't so it's going up today! 
Goodreads Synopsis for The Lightning Thief: Percy Jackson is a good kid, but he can't seem to focus on his schoolwork or control his temper. And lately, being away at boarding school is only getting worse—Percy could have sworn his pre-algebra teacher turned into a monster and tried to kill him. When Percy's mom finds out, she knows it's time that he knew the truth about where he came from, and that he go to the one place he'll be safe. She sends Percy to Camp Half Blood, a summer camp for demigods (on Long Island), where he learns that the father he never knew is Poseidon, God of the Sea. Soon a mystery unfolds and together with his friends—one a satyr and the other the demigod daughter of Athena—Percy sets out on a quest across the United States to reach the gates of the Underworld (located in a recording studio in Hollywood) and prevent a catastrophic war between the gods.
I absolutely loved this series. I actually just finished this series this month and I am kicking myself for waiting so long to pick it up. I feel like as much as I loved it as an adult, if I had read this as a kid like the majority of people did I would have loved it even more. The characters were all great and the things they got themselves into were crazy. I have to say my favorite book in the series was The Last Olympian, the final book, for multiple reasons. If you haven't yet read this you really ought to pick it up and give it a read. The books are all so fast to get through and are just so enjoyable no matter your age!