"Waiting On" Wednesday is a weekly event, hosted by Breaking The Spine, that spotlights upcoming releases that we're excited about and anticipating the release of! I decided to take part in the series here on my blog!
This weeks book is:
Inherit the Stars by Tessa Elwood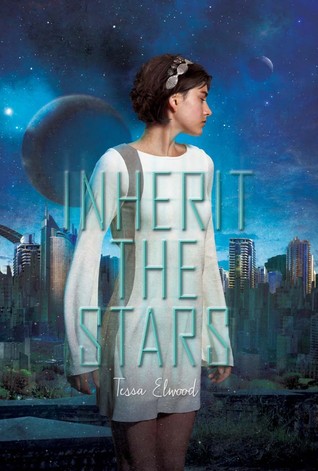 Expected Publication: December 8
Goodreads Synopsis: Three royal houses ruling three interplanetary systems are on the brink of collapse, and they must either ally together or tear each other apart in order for their people to survive.
Asa is the youngest daughter of the house of Fane, which has been fighting a devastating food and energy crisis for far too long. She thinks she can save her family's livelihood by posing as her oldest sister in an arranged marriage with Eagle, the heir to the throne of the house of Westlet. The appearance of her mother, a traitor who defected to the house of Galton, adds fuel to the fire, while Asa also tries to save her sister Wren's life . . . possibly from the hands of their own father.
But as Asa and Eagle forge a genuine bond, will secrets from the past and the urgent needs of their people in the present keep them divided?
I think that the fact that this involves space and the people of interplanetary systems really drew me in. I am inteerested to see how the politics play out and it sounds like there might be a  forbidden romance involved as well. The whole synopsis is just so promising that I can't wait to see how this one plays out.