"Waiting On" Wednesday is a weekly event, hosted by Breaking The Spine, that spotlights upcoming releases that we're excited about and anticipating the release of! I decided to take part in the series here on my blog!
This weeks book is:
Tonight the Streets Are Ours by Leila Sales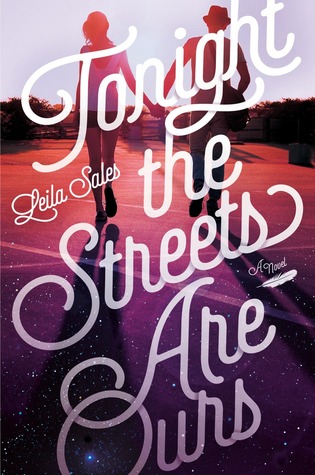 Expected Publication: 9/15/15
Goodreads Synopsis: Seventeen-year-old Arden Huntley is recklessly loyal. Taking care of her loved ones is what gives Arden purpose in her life and makes her feel like she matters. But she's tired of being loyal to people who don't appreciate her—including her needy best friend and her absent mom.
Arden finds comfort in a blog she stumbles upon called "Tonight the Streets Are Ours," the musings of a young New York City writer named Peter. When Peter is dumped by the girlfriend he blogs about, Arden decides to take a road trip to see him.
During one crazy night out in NYC filled with parties, dancing, and music—the type of night when anything can happen, and nearly everything does—Arden discovers that Peter isn't exactly who she thought he was. And maybe she isn't exactly who she thought she was, either.
I found this book looking through the Goodreads new releases lists one night a few months back and thought that it sounds good. I really enjoy contemporary books as well so this is up my alley. I think the idea of going to see someone you have never met before just to do it is interesting and I am looking forward to seeing how things turn out.