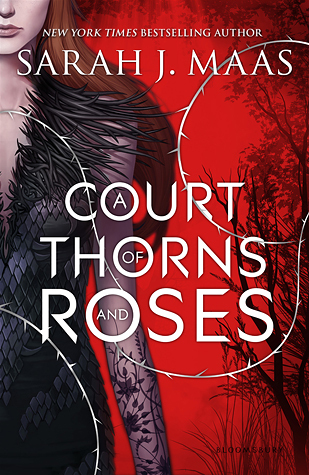 Date Published: May 5, 2015
Dates Read: 8/18/15-8/28/15
Rating: 5 stars
Goodreads Synopsis: A thrilling, seductive new series from New York Timesbestselling author Sarah J. Maas, blending Beauty and the Beast with faerie lore.
When nineteen-year-old huntress Feyre kills a wolf in the woods, a beast-like creature arrives to demand retribution for it. Dragged to a treacherous magical land she only knows about from legends, Feyre discovers that her captor is not an animal, but Tamlin—one of the lethal, immortal faeries who once ruled their world.
As she dwells on his estate, her feelings for Tamlin transform from icy hostility into a fiery passion that burns through every lie and warning she's been told about the beautiful, dangerous world of the Fae. But an ancient, wicked shadow grows over the faerie lands, and Feyre must find a way to stop it… or doom Tamlin—and his world—forever.
Perfect for fans of Kristin Cashore and George R. R. Martin, this first book in a sexy and action-packed new series is impossible to put down!
My Thoughts: It took me a while to pick this book up after it came out even though I was so excited to read it because of all of the hype surrounding it. I wanted to wait and let the hype die down some so that I didn't go in with insane expectations. Let me just say, all the hype is totally deserved! This book was great. I love the writing style and the story itself. The characters were all so good as well. I really love Feyre, Tamlin and Lucien, but I am a little wary of Rhys and am not quite sure why everyone loves him so much. I am totally team Feyre and Tamlin as of now but it's possible for that to change in later books. I hate that I was so busy while I was reading this and couldn't just sit down and read this in a couple of sittings. I will say that I enjoyed the last 100 or so pages the most out of the whole book. You didn't really know what was going to be happening next and I loved that, it kept me turning the pages. I was a little surprised by the ending and I didn't exactly see what happened coming. I really looking forward to the next book in this series!