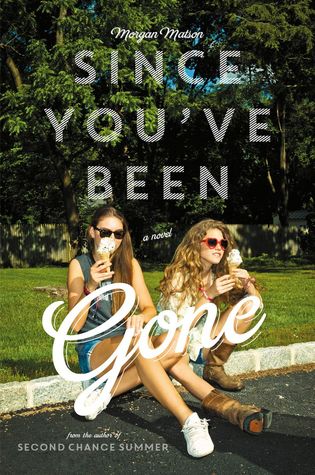 Date Published: May 6 2014
Dates Read: 6/30/15-8/7/15
Rating: 4 stars
Goodreads Synopsis: It was Sloane who yanked Emily out of her shell and made life 100% interesting. But right before what should have been the most epic summer, Sloane just…disappears. All she leaves behind is a to-do list.
On it, thirteen Sloane-inspired tasks that Emily would normally never try. But what if they could bring her best friend back?
Apple picking at night? Okay, easy enough.
Dance until dawn? Sure. Why not?
Kiss a stranger? Um…
Emily now has this unexpected summer, and the help of Frank Porter (totally unexpected), to check things off Sloane's list. Who knows what she'll find?
Go skinny-dipping? Wait…what?
My Thoughts: It took me so long to read this book! It wasn't because I didn't enjoy the book, I did, I just kept putting it down to read other things. I didn't enjoy the first half of the book as much as I did the second half. I have to say that the last 100 pages or so were my favorite. I love Emily and Frank. Dawn and Collins are great as well. The whole idea of this list of things Emily has to do was intriguing. It was interesting seeing what she came up with for each of the things. I really enjoy Morgan Matsons writing. This is the second book I have read of hers and I have to say her characters are so easy to relate to. I felt like I was pretty similar to Emily in some ways. I highly recommend any of Morgan Matsons books!