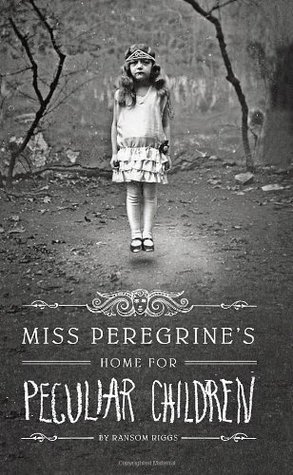 Date Published: June 7, 2011
Dates Read: 7/26/15-8/2/15
Rating: 4 stars
Goodreads Synopsis: A mysterious island. An abandoned orphanage. A strange collection of curious photographs.
A horrific family tragedy sets sixteen-year-old Jacob journeying to a remote island off the coast of Wales, where he discovers the crumbling ruins of Miss Peregrine's Home for Peculiar Children. As Jacob explores its abandoned bedrooms and hallways, it becomes clear that the children were more than just peculiar. They may have been dangerous. They may have been quarantined on a deserted island for good reason. And somehow—impossible though it seems—they may still be alive.
A spine-tingling fantasy illustrated with haunting vintage photography,Miss Peregrine's Home for Peculiar Children will delight adults, teens, and anyone who relishes an adventure in the shadows.
My Thoughts: I had a bit of a hard time getting into this book, but I really enjoyed the second half of it. The last 100 pages or so were by far the best part to me because so much happened during them. I went into this thinking I was going to like it a lot more than I did just because so many people absolutely love this book. There were just a few parts that didn't really hold my attention all that well. I loved the old found photographs throughout the story and all of the peculiar children were fantastic. I liked Jacob as a main character. Now that I have read the book I am super excited for the movie to come out! I can't wait to see this story be shown on the big screen and how they go about translating it to film. I will definitely be picking up Hollow City soon and reading it because I am really interested in finding out what happens next.