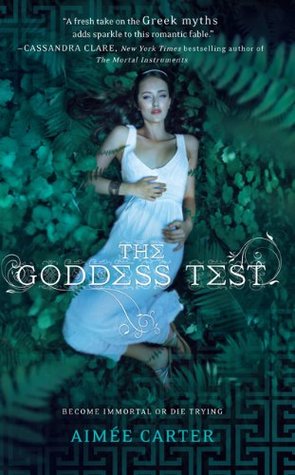 Date Published: April 19, 2011
Dates Read: 7/3/15-7/5/15
Rating: 3.5 stars
Goodreads Synopsis: Every girl who had taken the test has died.
Now it's Kate's turn.
It's always been just Kate and her mom – and her mother is dying. Her last wish? To move back to her childhood home. So Kate's going to start at a new school with no friends, no other family and the fear that her mother won't live past the fall.
Then she meets Henry. Dark. Tortured. And mesmerizing. He claims to be Hades, god of the Underworld – and if she accepts his bargain, he'll keep her mother alive while Kate tries to pass seven tests.
Kate is sure he's crazy – until she sees him bring a girl back from the dead. Now saving her mother seems crazily possible. If she succeeds, she'll become Henry's future bride and a goddess.
If she fails…
My Thoughts: While I did enjoy this book I feel like at times not much really happened. I do like that there was no instalove in this story. I like Kate and Henrys characters and a few of the side characters as well. The plot line of this book was interesting and I do plan on continuing on with this trilogy.