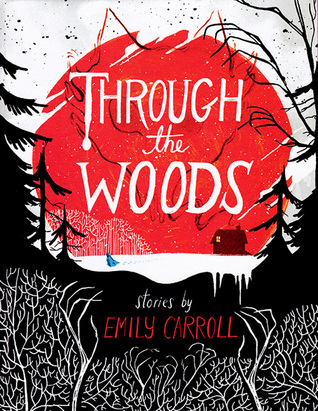 Date Published: July 15, 2014
Date Read: 6/28/15
Rating: 4.5 stars
Goodreads Synopsis: 'It came from the woods. Most strange things do.'
Five mysterious, spine-tingling stories follow journeys into (and out of?) the eerie abyss.
These chilling tales spring from the macabre imagination of acclaimed and award-winning comic creator Emily Carroll.
Come take a walk in the woods and see what awaits you there…
My Thoughts: I thought this was a great graphic novel! It was pretty creepy and a tad confusing but I liked it! I'm glad it lived up to all the hype around it. I am slowly getting into graphic novels more and more and I am happy that I decided to read this one. I read it in one sitting so it is a really quick read. If your looking for a creepy graphic novel I would go for this one!