This weeks series is the Blood of Eden trilogy by Julie Kagawa.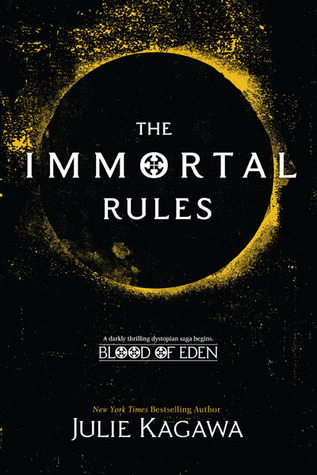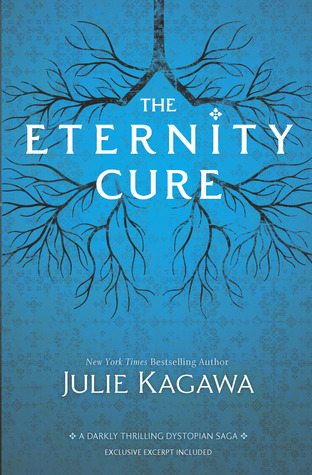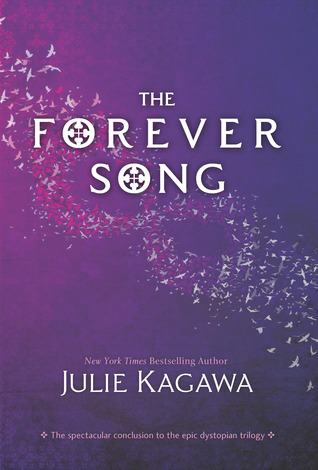 The Immortal Rules synopsis: To survive in a ruined world, she must embrace the darkness…
Allison Sekemoto survives in the Fringe, the outermost circle of a walled-in city. By day, she and her crew scavenge for food. By night, any one of them could be eaten. Some days, all that drives Allie is her hatred of them—the vampires who keep humans as blood cattle. Until the night Allie herself dies and becomes one of the monsters.
Forced to flee her city, Allie must pass for human as she joins a ragged group of pilgrims seeking a legend—a place that might have a cure for the disease that killed off most of civilization and created the rabids, the bloodthirsty creatures who threaten human and vampire alike. And soon Allie will have to decide what and who is worth dying for…again.
Enter Julie Kagawa's dark and twisted world as an unforgettable journey begins.
Check out my review for book one here: The Immortal Rules Review
Before I read this series I had heard lots of good things about it and with it being a vampire book I was interested in seeing how it was for myself. This is now one of my top series that I have read. The world is great and there is action and some romance thrown in there. However, I never thought that the romance was too much or that it didn't belong in the books, it was very well done. I loved the main characters. I absolutely adored Kanin, he has to be one of my favorites from this series and in general, character wise. I wouldn't reread a ton of series just because that's a pretty big dedication to make to something you have read already but I would totally reread this one in a heartbeat. It was really good. If your looking for a series that has vampires in it but the vampires aren't all frilly and loving but can actually be pretty scary and creepy, then check this trilogy out! And look at how beautiful the book covers are! So pretty!!