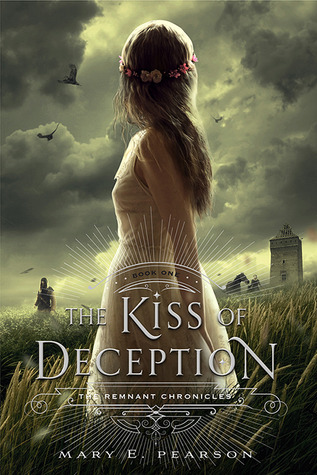 Date Published: July 8, 2014
Dates Read: 5/8/15-5/10/15
Rating: 4 stars
Synopsis: A princess must find her place in a reborn world.
She flees on her wedding day.
She steals ancient documents from the Chancellor's secret collection.
She is pursued by bounty hunters sent by her own father.
She is Princess Lia, seventeen, First Daughter of the House of Morrighan.
The Kingdom of Morrighan is steeped in tradition and the stories of a bygone world, but some traditions Lia can't abide. Like having to marry someone she's never met to secure a political alliance.
Fed up and ready for a new life, Lia flees to a distant village on the morning of her wedding. She settles in among the common folk, intrigued when two mysterious and handsome strangers arrive—and unaware that one is the jilted prince and the other an assassin sent to kill her. Deceptions swirl and Lia finds herself on the brink of unlocking perilous secrets—secrets that may unravel her world—even as she feels herself falling in love.
My Thoughts: I had decently high expectations going into this book and although this book didn't end up like I had expected it to from all the praise I have heard I still ended up liking it quite a bit and am interested in finding out what happens in the next book. I was totally wrong in my guess as to who was the prince and who was the assassin but that's okay. I did like the characters and the world was crafted so well. I love the fact that the book has a map in it! I will be picking up book two when it comes out in a few months.