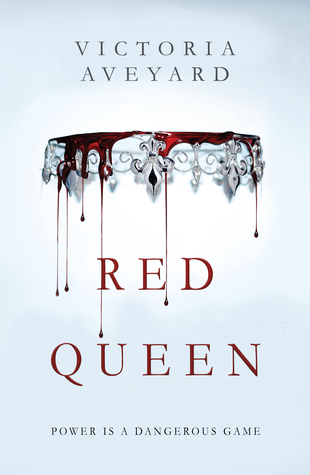 Date Published: February 10, 2015
Dates Read: 4/20/15-4/21/15
Rating: 5 stars
Synopsis: The poverty stricken Reds are commoners, living under the rule of the Silvers, elite warriors with god-like powers.
To Mare Barrow, a 17-year-old Red girl from The Stilts, it looks like nothing will ever change.
Mare finds herself working in the Silver Palace, at the centre of
those she hates the most. She quickly discovers that, despite her red blood, she possesses a deadly power of her own. One that threatens to destroy Silver control.
But power is a dangerous game. And in this world divided by blood, who will win?
My Thoughts: This is one of my top books that I have read this year so far and has made its way onto my favorites list. I was honestly surprised by how much I ended up loving this book. I love Mare, the main character. This book is full of betrayal, plot twists, action, some romance but not too much, and over all amazingness! I did not see that twist coming that happens. I am still shocked over it and need to have the next book in my hands now! If you were looking for a good new release book to read, pick up this one!