Hey guys I am back with February's new release book list. Some of these are going to be sequels like last month. There are quite a few new releases I am looking forward to this next month though so let's just jump right into shall we!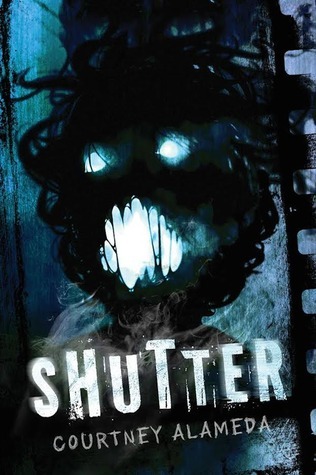 Shutter by Courtney Alameda
Estimated Release Date: 2/3/2015
Synopsis: Horror has a new name: introducing Courtney Alameda.
Micheline Helsing is a tetrachromat—a girl who sees the auras of the undead in a prismatic spectrum. As one of the last descendants of the Van Helsing lineage, she has trained since childhood to destroy monsters both corporeal and spiritual: the corporeal undead go down by the bullet, the spiritual undead by the lens. With an analog SLR camera as her best weapon, Micheline exorcises ghosts by capturing their spiritual energy on film. She's aided by her crew: Oliver, a techno-whiz and the boy who developed her camera's technology; Jude, who can predict death; and Ryder, the boy Micheline has known and loved forever.
When a routine ghost hunt goes awry, Micheline and the boys are infected with a curse known as a soulchain. As the ghostly chains spread through their bodies, Micheline learns that if she doesn't exorcise her entity in seven days or less, she and her friends will die. Now pursued as a renegade agent by her monster-hunting father, Leonard Helsing, she must track and destroy an entity more powerful than anything she's faced before . . . or die trying.
Lock, stock, and lens, she's in for one hell of a week.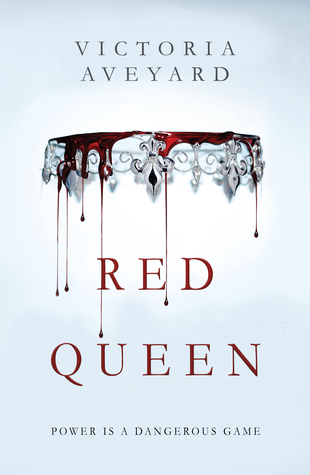 Red Queen by Victoria Aveyard
Estimated Release Date: 2/10/2015
Synopsis: The poverty stricken Reds are commoners, living under the rule of the Silvers, elite warriors with god-like powers.
To Mare Barrow, a 17-year-old Red girl from The Stilts, it looks like nothing will ever change.
Mare finds herself working in the Silver Palace, at the centre of
those she hates the most. She quickly discovers that, despite her red blood, she possesses a deadly power of her own. One that threatens to destroy Silver control.
But power is a dangerous game. And in this world divided by blood, who will win?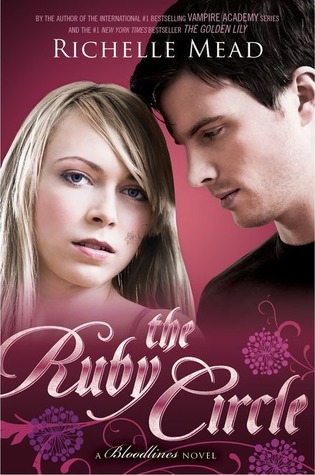 The Ruby Circle by Richelle Mead
Estimate Release Date: 2/10/2015
Synopsis: The epic conclusion to Richelle Mead's New York Times bestselling Bloodlines series is finally here. I plan to read this series all in one go marathon style! I read Vampire Academy years ago when I first got into reading! Goodreads link for Bloodlines: https://www.goodreads.com/book/show/8709527-bloodlines
If you are interested in this series I strongly recommend reading the Vampire Academy series first as they share some characters and those books take place first.
Here is the link for Vampire Academy's goodreads synopsis: https://www.goodreads.com/book/show/345627.Vampire_Academy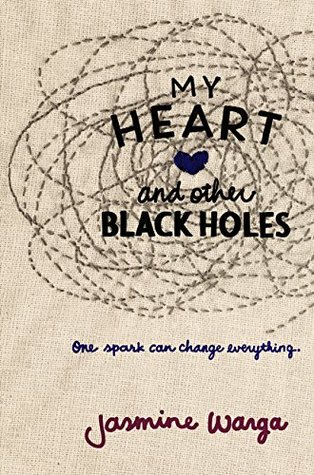 My Heart and Other Black Holes by Jasmine Warga
Estimated Release Date: 2/10/2015
Synopsis: Sixteen-year-old physics nerd Aysel is obsessed with plotting her own death. With a mother who can barely look at her without wincing, classmates who whisper behind her back, and a father whose violent crime rocked her small town, Aysel is ready to turn her potential energy into nothingness.
There's only one problem: she's not sure she has the courage to do it alone. But once she discovers a website with a section called Suicide Partners, Aysel's convinced she's found her solution: a teen boy with the username FrozenRobot (aka Roman) who's haunted by a family tragedy is looking for a partner.
Even though Aysel and Roman have nothing in common, they slowly start to fill in each other's broken lives. But as their suicide pact becomes more concrete, Aysel begins to question whether she really wants to go through with it. Ultimately, she must choose between wanting to die or trying to convince Roman to live so they can discover the potential of their energy together. Except that Roman may not be so easy to convince.
Soulprint by Megan Miranda
Estimated Release Date: 2/13/2015
Synopsis: (I have already read and reviewed this book and I can't wait for all of you to have the chance to read it and enjoy it like I did!!)
Alina Chase has been contained on an island for the last 17 years—whether that's for the crimes of her past life, or for her own protection, well, that depends on whom you ask. With soul-fingerprinting a reality, science can now screen for the soul, and everyone knows that Alina's soul had once belonged to notorious criminal, June Calahan, though that information is supposed to be private. June had accomplished the impossible: hacking into the soul-database, ruining countless lives in the process.
Now, there are whispers that June has left something behind for her next life—something that would allow Alina to access the information in the soul-database again. A way to finish the crimes she started.
Aided by three people with their own secret motivations, Alina escapes, only to discover that she may have just traded one prison for another. And there are clues. Clues only Alina can see and decipher, clues that make it apparent that June is leading her to something. While everyone believes Alina is trying to continue in June's footsteps, Alina believes June is trying to show her something more. Something bigger. Something that gets at the heart of who they all are—about the past and the present. Something about the nature of their souls.
Alina doesn't know who to trust, or what June intends for her to know, and the closer she gets to the answers, the more she wonders who June was, who she is, whether she's destined to repeat the past, whether there are truths best kept hidden—and what one life is really worth.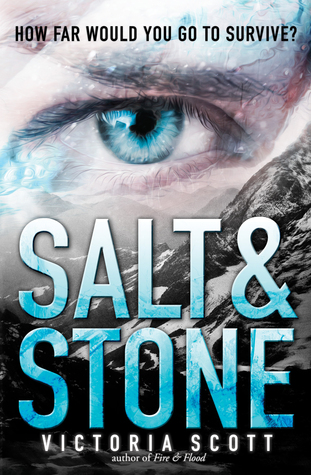 Salt & Stone by Victoria Scott
Estimated Release Date: 2/24/2015
Synopsis: This is the sequel to Fire & Flood which I read last year and LOVED so I am so excited to get my hands on this.
Fire & Flood was a mixture of pokemon (which is incredilbe; pokemon fan for life!) and a game similar to the hunger games but not the hunger games. So I am excited to see how things go in this book based on how I remember things ending in the first one. I may end up rereading Fire & Flood once I get this book and then read this one so that I can get back into the world and get re-familiarized with the characters. Here is the Goodreads link to Fire &Flood: https://www.goodreads.com/book/show/20657437-salt-stone?ac=1
Unleashed by Sophie Jordan
Estimated Release Date: 2/24/2015
Synopsis: This is the sequel to Uninvited which I read and reviewed on here earlier this month. I really liked it and want to see how things end considering things were a little bit tense at times in the first book and it left off with a cliffhanger of sorts. Nothing too terrible which is always nice and it helps that I didn't really have that long at all to wait for this one to come out which made me happy.
Here is the link to Uninvited: https://www.goodreads.com/book/show/13645645-uninvited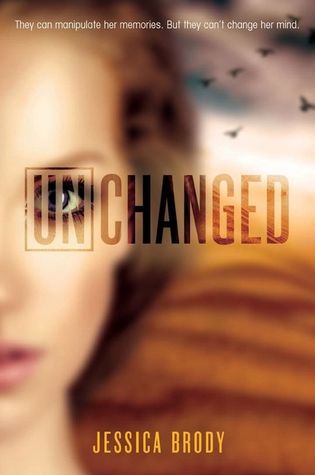 Unchanged by Jessica Brody
Estimated Release Date: 2/24/2015
Synopsis: This is the third book in the Unremembered series. I loved Unremembered, but I sadly haven't read the second one yet. I plan to pick this one up and read them both back to back! Here is the link to the synopsis of Unremembered: https://www.goodreads.com/book/show/9791892-unremembered