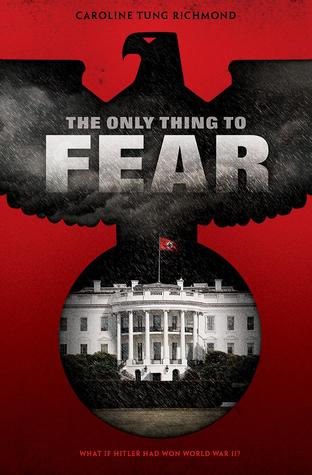 Date Published: September 30, 2014
Dates Read: 12/09/14 to 12/16/14
Rating: 3.5 stars
Synopsis: In a stunning reimagining of history, debut author Caroline Tung Richmond weaves an incredible story of secrets and honor in a world where Hitler won World War II.
It's been nearly 80 years since the Allies lost WWII in a crushing defeat against Hitler's genetically engineered super soldiers. America has been carved up by the victors, and 16-year-old Zara lives a life of oppression in the Eastern America Territories. Under the iron rule of the Nazis, the government strives to maintain a master race, controlling everything from jobs to genetics. Despite her mixed heritage and hopeless social standing, Zara dreams of the free America she's only read about in banned books. A revolution is growing, and a rogue rebel group is plotting a deadly coup. Zara might hold the key to taking down the Führer for good, but it also might be the very thing that destroys her. Because what she has to offer the rebels is something she's spent her entire life hiding, under threat of immediate execution by the Nazis.
In this action-packed, heart-stopping novel of a terrifying reality that could have been, Zara must decide just how far she'll go for freedom.
My Thoughts: I received this book through NetGalley in exchange for an honest review. It took me a while to get into this book. I'm not saying that the story wasn't interesting, but things didn't really start picking up and getting good until about half way through the book. When I fist started reading I wasn't sure that I was going to end up liking this very much, however I did end up enjoying the second half of the book more than the first half. It was interesting to see the world the author created where Hitler had won and what the world became as a result of that. Overall this book was just kind of in the middle for me so 3.5 stars.