A while back I shared with you guys every month the books that were coming out that I was excited about. Well, I am bringing that back for 2015!! I will be including new release books and sequels to books that I liked so not all of these books will be the first in a series or a stand alone. I will be attaching the Goodreads link for the first book if the book listed is a sequel, as well as the synopsis and cover picture with the estimated release date. So with all of that being said let's just jump right into the books that are coming out in January!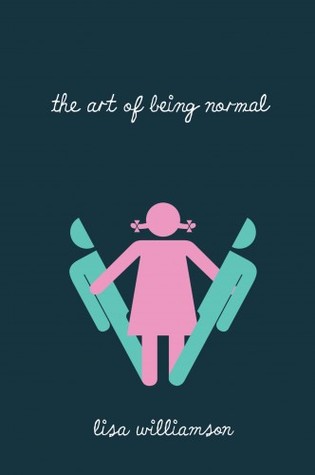 The Art of Being Normal by Lisa Williamson
Estimated Release Date: 1/1/15
Synopsis: Two boys. Two secrets.
David Piper has always been an outsider. His parents think he's gay. The school bully thinks he's a freak. Only his two best friends know the real truth – David wants to be a girl.
On the first day at his new school Leo Denton has one goal – to be invisible. Attracting the attention of the most beautiful girl in year eleven is definitely not part of that plan.
When Leo stands up for David in a fight, an unlikely friendship forms. But things are about to get messy. Because at Eden Park School secrets have a funny habit of not staying secret for long…
Infected by Sophie Littlefield
Expected Release Date: 1/6/15
Synopsis: The race-against-the-clock feel of TV's popular show 24 meets the action-packed romance of the film Run Lola Run. This high-concept teen thriller sends readers on the race of their lives.
Carina's senior year is spiraling downward. Fast. Both her mother and her uncle, the only two family members she's ever known, are dead. Their deaths were accidents, unfortunate results of the highly confidential research they performed for a national security organization. Or so she's been told.
She's not buying it.
After finding a unique code hidden beneath the stone in a ring her mother left to her, Carina goes straight to the only family she has left: her boyfriend, Tanner.
The people Carina loved kept dangerous secrets. Secrets that make her question the life she's been living up to now. Her life is on the line, but more importantly, so is Tanner's. And if she fails? He dies.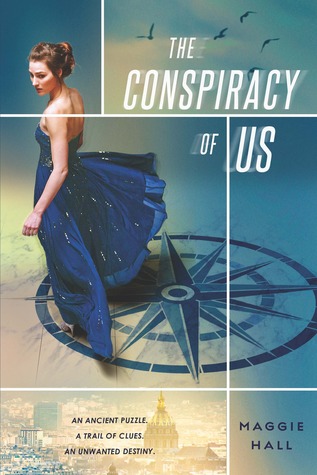 The Conspiracy of Us by Maggie Hall
Expected Release Date: 1/13/15
Synopsis: To fight her destiny as the missing heir to a powerful and dangerous secret society, sixteen-year-old Avery West must solve an ancient puzzle in a deadly race across Europe. Forbidden love and code-breaking, masked balls and explosions, destiny and dark secrets collide in this romantic thriller, in the vein of a YA DaVinci Code.
Avery West's newfound family can shut down Prada at the Champs-Elysees when they want to shop in peace, and can just as easily order a bombing when they want to start a war.
They are part of a powerful and dangerous secret society called the Circle of Twelve, and Avery is their missing heir. If they discover who she is, some of them will want to use her as a pawn. Some will want her dead.
To thwart their plans, Avery must follow a trail of clues from the landmarks of Paris to the back alleys of Istanbul and through a web of ancient legends and lies. And unless she can stay one step ahead of beautiful, volatile Stellan, who knows she's more than she seems, and can decide whether to trust mysterious, magnetic Jack, she may be doomed after all.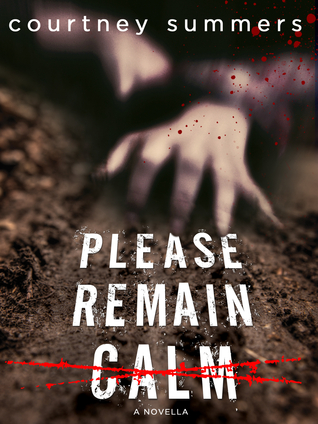 Please Remain Calm by Courtney Summers
Estimated Release Date: 1/20/15
Synopsis: The sequel to This Is Not a Test. (I can't contain my excitement for this book to be out. I loved This Is Not a Test so much!)
If you would like to find out what the first book i about here is the link to the synopsis on Goodreads https://www.goodreads.com/book/show/12043771-this-is-not-a-test?ac=1
The Way We Bared Our Souls by Willa Strayhorn 
Estimated Release Date: 1/22/15
Synopsis: If you could trade your biggest burden for someone else's, would you do it?
Five teenagers sit around a bonfire in the middle of the New Mexico desert. They don't know it yet, but they are about to make the biggest sacrifice of their lives.
Lo has a family history of MS, and is starting to come down with all the symptoms.
Thomas, a former child soldier from Liberia, is plagued by traumatic memories of his war-torn past.
Kaya would do anything to feel physical pain, but a rare condition called CIP keeps her numb.
Ellen can't remember who she was before she started doing drugs.
Kit lost his girlfriend in a car accident and now he just can't shake his newfound fear of death.
When they trade totems as a symbol of shedding and adopting one another's sorrows, they think it's only an exercise.
But in the morning, they wake to find their burdens gone…and replaced with someone else's.
As the reality of the ritual unfolds, this unlikely group of five embarks on a week of beautiful, terrifying experiences that all culminate in one perfect truth: In the end, your soul is stronger than your burdens.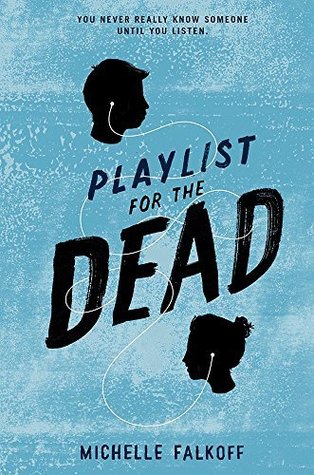 Playlist For the Dead by Michelle Falkoff
Estimated Release Date: 1/27/15
Synopsis: A teenage boy tries to understand his best friend's suicide by listening to the playlist of songs he left behind in this smart, voice-driven debut novel.
Here's what Sam knows: There was a party. There was a fight. The next morning, his best friend, Hayden, was dead. And all he left Sam was a playlist of songs, and a suicide note: For Sam—listen and you'll understand.
As he listens to song after song, Sam tries to face up to what happened the night Hayden killed himself. But it's only by taking out his earbuds and opening his eyes to the people around him that he will finally be able to piece together his best friend's story. And maybe have a chance to change his own.
Part mystery, part love story, and part coming-of-age tale in the vein of Stephen Chbosky's The Perks of Being a Wallflower and Tim Tharp's The Spectacular Now, Playlist for the Dead is an honest and gut-wrenching first novel about loss, rage, what it feels like to outgrow a friendship that's always defined you—and the struggle to redefine yourself. But above all, it's about finding hope when hope seems like the hardest thing to find.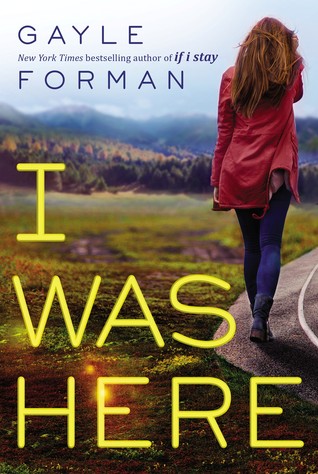 I Was Here by Gayle Forman
Estimated Release Date: 1/27/15
Synopsis: Cody and Meg were inseparable.
Two peas in a pod.
Until . . . they weren't anymore.
When her best friend Meg drinks a bottle of industrial-strength cleaner alone in a motel room, Cody is understandably shocked and devastated. She and Meg shared everything—so how was there no warning? But when Cody travels to Meg's college town to pack up the belongings left behind, she discovers that there's a lot that Meg never told her. About her old roommates, the sort of people Cody never would have met in her dead-end small town in Washington. About Ben McAllister, the boy with a guitar and a sneer, who broke Meg's heart. And about an encrypted computer file that Cody can't open—until she does, and suddenly everything Cody thought she knew about her best friend's death gets thrown into question.
I Was Here is Gayle Forman at her finest, a taut, emotional, and ultimately redemptive story about redefining the meaning of family and finding a way to move forward even in the face of unspeakable loss.